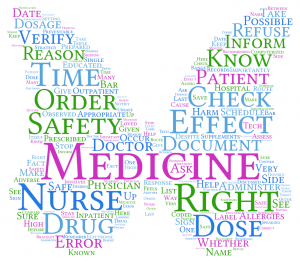 Despite all the high tech we see in hospitals with computerized physician orders, electronic medical records, and bar-coded patients and drugs, medication errors can and do occur. In fact, medication errors are the single most preventable cause of patient harm.
Whether you are an inpatient or an outpatient, get educated about the drugs you have been prescribed—know their names, the dosages, schedules, reasons, and possible side effects; make sure you have discussed any possible allergies with your doctor. Importantly: if you are to stop taking a drug, know what the recommended strategy involves.
Knowing your Medication Rights and speaking up if they are not observed can help save you or a loved one from harm, especially in a hospital setting and following discharge.
Sign up for the Active Patient Advantage to read and download these important Top Tips.
If you are already registered, click here to login.